Contesting a Will – Solicitors in Gosforth Serving Newcastle upon Tyne, The North East and Nationally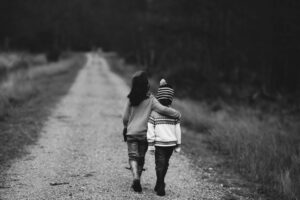 The grief of losing a loved one can be made significantly worse at the shock of an unexpected financial discovery about their finances.  Emotions are often running high and the facts not entirely clear. The Thought of contesting a Will, Inheritance or a Probate dispute at such a time is the last thing you need.
The Personal Representatives (often known as Executors) or beneficiaries, might discover concerns about pre-death transactions involving the deceased's affairs which have significantly reduced the Estate and need investigation.  The beneficiaries might have concerns about the Personal Representatives or vice versa.
You might find gifts, transfer of property into joint names or into a third party's name, and undervalue deals.  That can often lead to investigating if the deceased had capacity to do what they did at the time. Significant sums of money might have been taken from a deceased's bank account.
There might be a problem with a Will.  It might not have been drafted or witnessed correctly and might be invalid.  All of this leads to the risk of contesting a will.
There might not be a Will and the deceased's widow or widower might then discover for the first time that not all the assets will belong to them.   That is one of the main reasons we always advise on the need for everyone to make a Will.
All of the above can be complicated even further as it is becoming common for a deceased to have two or more family layers.  This often arises after divorce and remarriage. The various members of the deceased's family might feel aggrieved if they have been left out in favour of another family tier.
This can lead to disappointed beneficiaries to claim that they have not been properly provided for in the deceased's Estate.  Claims under the Inheritance Act are common.
Make A Free Enquiry
Please call us on 0191 284 5030 or complete a Free Online Enquiry and we will soon be in touch.  We represent clients in Newcastle upon Tyne and throughout the North East.
We are based in Gosforth with parking facilities and we strongly recommend that you contact us as soon as the problem starts to emerge so that we can help contain it or guide you further.  We can save you a lot of money and stress.
We understand that the uncertainty can sometimes be overwhelming.  You will want a quick, cost effective solution.
We are Specialist Solicitors with over 30 years experience.  We will provide a sympathetic and practical approach to resolving the problem that has arisen.  
We are experts at quickly getting to the core of the problem.  We are experienced Dispute Resolution Solicitors and used to understanding deceased's assets, personal, pensions, business and complicated family trust arrangements.  We can advise you about Estate accounts and assess the practical solutions.
You might need to act quickly before the Personal Representatives obtain a Grant of Probate (the Certificate given by Probate Registry if the deceased made a Will) or a Grant of Letters of Administration (the certificate given by Probate Registry if the deceased did not make a Will).  
We are expert Dispute Solicitors in Gosforth, Newcastle upon Tyne.  We provide our Dispute services throughout the North East and Nationally.
We have a 5 star rating on Google for the quality of our service and 99% of our clients are completely satisfied and would recommend Birch & Co to others.  Please read some of our current clients' Testimonials below of what they think of us.  We hope that you will feel the same way once we have looked after you.
In addition we assist with –
Commercial Disputes
Probate & Inheritance Disputes
Professional Negligence
Make A Free Enquiry
Please call us on 0191 284 5030 or complete a Free Online Enquiry and we will soon be in touch.