Divorce and Separation – Solicitors in Gosforth Serving Newcastle upon Tyne, The North East and Nationally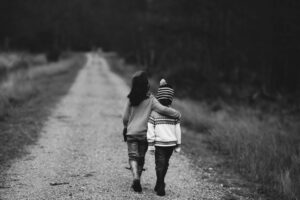 Divorce & Separation at the end a relationship can be traumatic, with ever changing emotions. We understand that this can affect a couple in different ways. The person who did not want the divorce or separation is likely to react entirely different to the one who initiated it.  We are very aware that emotions can differ depending on what has happened but the common experiences, whatever the circumstances are fear, doubt, loss of control, shock, decreased self esteem, resentment, insecurity, anger, getting even and many more besides.   You will be worried about how it might affect the children or your finances and what you need to do now and along the process, which leads to even more uncertainty. Sometimes Divorce & Separation can the start of a better future.
At Birch & Co we will help you focus on where you are and then helping to create your future.  We can help guide you through these changes and put your life back on track. Call us 0191 284 5030 or complete a Free Online Enquiry.
We have Specialist Solicitors who are Experts in their field dealing with Divorce and Separation and the issues that flow from it including Children and Financial matters.
We have 30 years of experience and understand the need for a sensitive approach whilst making sure your interests are strongly protected.  We will help find the best solution to your difficulty and implement the rebuilding process in the quickest and least expensive way.
We are members of Resolution an organisation of family lawyers and other professionals committed to the constructive resolution of family disputes.

We can often resolve matters by early discussions between solicitors.  Identifying at an early stage what can be agreed, and those issues in dispute, is key to resolving the problem.  
We represent clients in Newcastle upon Tyne and throughout the North East.
We are based in Gosforth with parking facilities and we strongly recommend that you contact us as soon as the problem starts to emerge so that we can help contain it or guide you further.  We can save you a lot of money and stress.
The Divorce & Separation process is changing.  HM Courts & Tribunals Service piloted a scheme last year enabling online forms to be completed and this is to be further extended.  This means that soon instead of it taking around 3 months or more to complete a Divorce the aim is to reduce it to 8 weeks.  Whilst that might be good for some it will not be ideal for others and we will be able to advise you on what is best for you.
We are expert FAMILY Solicitors in Gosforth, Newcastle upon Tyne.  We provide our Dispute services throughout the North East and Nationally.
We have a 5 star rating on Google for the quality of our service and 99% of our clients are completely satisfied and would recommend Birch & Co to others.  Please read some of our current clients'
Testimonials below of what they think of us.  We hope that you will feel the same way once we have looked after you.
Finance Issues

Children Disputes

Inheritance Disputes

Injunctions
Just a few of our clients' comments –
Have just used Birch & Co … after using them a few years ago for my divorce, they are great, they are very professional at the same time as being welcoming and friendly putting you completely at ease as soon as you walk through the door, If you're lucky you may even get cuddles from Murphy the dog. I would thoroughly recommend them to anyone looking for a solicitor in the area. (JA)
Make A Free Enquiry
Please call us on 0191 284 5030 or complete a Free Online Enquiry and we will soon be in touch.