Financial Matters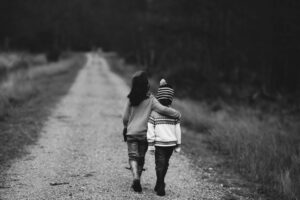 Separations leave most people anxious about protecting what they have for as long as they can.  The future appears daunting as the financial world around you seems to collapse. You will be worried about money or assets being squandered, taken or even hidden.  How can the bills be paid and what will you be left with at the end of it all?  How long will it take?
We understand the uncertainty is sometimes overwhelming.  You want a quick, cost effective solution.
How to Contact Us
Call us 0191 284 5030 or complete a Free Online Enquiry.  We represent clients in Newcastle upon Tyne and throughout the North East.
We are based in Gosforth with parking facilities and we strongly recommend that you contact us as soon as the problem starts to emerge so that we can help contain it or guide you further.  We can save you a lot of money and stress.
Who Are We?
We are experts and experienced Family Solicitors getting to the core of the problem quickly.  Pensions, complicated family trust arrangements . and business accounts are common issues.  Forensically assessing the detail in the documents is very important.  
As members of Resolution, an organisation of family lawyers and other professionals, we are committed to the constructive resolution of family disputes.

Urgent Issues
You need urgent access to assets or income to keep you afloat.  We often advise on the need for Interim Maintenance, known also as Maintenance Pending Suit.  It is a lifeboat remedy to an urgent problem when expenses exceed income. We advise and act quickly.
You might find your spouse trying to hide or dispose of assets to defeat any entitlement you have to share.  If that happens and you have the evidence, there is no time for delay, mediation or negotiation; you move fast and consider an 'Injunction' to prevent the asset being lost to you.
How We Help You
The key to resolving any financial dispute is to identify what there is to be shared and where it is to be found.  Early full and frank disclosure of all finances will provide the necessary information to find the right solution.
You need to decide who stays in the home.  What about the children, who always come first in the Court's thought process?
Drafting Agreements
Many separations resolve quickly in this way.  We help with Separation Agreements also known as 'Post Nuptial Agreement'.  This is by far the best and most cost effective solution.
If that does not work, we advise on the next steps.
Access to the Courts is complicated, overly expensive and fraught with delay.  It often takes over 12 months to resolve, and in some cases with legal costs mounting after several Court Hearings.
Alternative Ways to Help You – Family Arbitration
We often recommend clients consider an alternative way of resolving their differences.  Sometimes Mediation does not work. It's too easy to walk away from a non-binding process and some often enter the process to stage the walk out.
Family Arbitration involves you and your partner or ex-partner appointing a Family Arbitrator to resolve the dispute.  The Arbitrator is an experienced Family Lawyer, and in some cases already appointed as a Deputy Court Judge. They receive the same information, documents and legal argument from your Solicitor as a Court requires, producing an impartial and fair decision after hearing from both sides.  
There are many advantages to Arbitration including speed, versatility and considerable savings in costs.  At the end of the Arbitration, the parties are bound by the decision which can be converted into a formal Court Order.  It's more effective than Mediation, and other forms of collaborative approach, which are not binding.
Other Issues Where We Can Help You
Divorce and Separation
Children Disputes
Inheritance Disputes
Injunctions
Make A Free Enquiry
Please call us on 0191 284 5030 or complete a Free Online Enquiry and we will soon be in touch.