Conveyancing, Buying Property – Solicitors in Gosforth Serving Newcastle upon Tyne, The North East and Nationally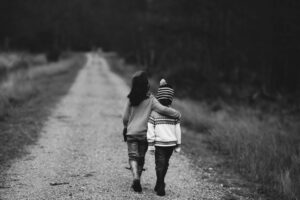 It can be daunting when you're thinking of buying property.  There are so many steps to consider.  How do you start? How much will it cost? What happens if it falls through? How long will it take? Will there be a chain? Who can help? Conveyancing is a major legal and financial event in your life.
You might be tempted to contact an Estate Agent or Mortgage Lender before buying property, but don't.  You're about to start a legal process and you need legal advice from your conveyancing solicitor, who is an expert, before doing anything else.   If the idea of contacting a conveyancing solicitor puts you off, read the following from one of our clients  –
"Everything a solicitors should be. Approachable, efficient, not a huge consortium like so many and pleasant staff who actually appear to enjoy their work. Mr Birch is very thorough and Elaine just brightens up your day. Wouldn't go to anywhere else! "(RS)
Contact us at Birch & Co first before you do anything else when buying property.  It is likely we can save you hundreds of pounds and in some cases considerably more.
DISCOVER YOUR FIXED PRICE QUOTATION NOW
Simply call us on 0191 284 5030 or complete a Free Online Enquiry now to discover your bespoke fixed price estimate before you contact an Estate Agent or start viewing properties and for advice on what you must do.
It's important to contact us before you sign any document.
We are expert Conveyancing Solicitors in Gosforth, Newcastle upon Tyne. We provide our Conveyancing services throughout the North East and Nationally. We have parking facilities and easy access to the Metro at Regent Centre with a bus stop outside the office.
We are recognised by The Law Society as Experts being members of and accredited by their Conveyancing Quality Scheme

We will provide you with a Fixed Fee Estimate without Hidden Extras.
We will listen to your plan, help implement or tweak it so that early pitfalls are avoided. Without any additional charges, we will put you in contact with experts who are able to help you such as Surveyors, Removals and Financial Advisors.
We will advise on the most efficient way of using the conveyancing process to your advantage in order that you can buy property within your timescales. We will check the papers from the seller. Should there be any problems at that point, we will work with the seller's solicitor to fix them. We are thorough.
Only when we are satisfied, will we recommend that expenses are incurred in the form of Searches of third parties, such as the Local Council, to assess if any issue affects the property adversely.  If there any problems we will try to fix them.
If you are obtaining a mortgage we will be expected to act for the mortgage lender at the same time as looking after your purchase. We are members of the Lender Exchange and LMS, organisations who control manage lender panels.  We are on the panel of most mortgage lenders that you would find in the North East.  We will deal with any queries they have and make sure the release of mortgage funds is synchronised with the day on which you want to move.
Before you sign any contract when buying a property, you will receive a comprehensive report about the property. This will address everything you need to know.
Once you've bought the property, we will attend to any Stamp Duty Land Tax return and payment and register your interest in the property at HM Land Registry.
If you are selling at the same time as buying property, we will synchronise your sale and purchase.  It can sometimes arise that a large chain of transactions develops and we will coordinate that for you.
Sometimes things can get a little complicated. Read what one of clients said with regard to a particularly complicated purchase –
"Excellent service. Friendly and helpful. Despite conveyancing being much more complicated than anticipated they stuck to their original price. Would definitely recommend" (PB)
We have a 5 star rating on Google for the quality of our service and 99% of our clients are completely satisfied and would recommend Birch & Co to others.  Please read some of our current clients' Testimonials below.  We hope that you will feel the same way once we have looked after you.
"Excellent service, Michael went above and beyond dealing with our house move. Can't recommend them enough" (AG)
"Dealt with the sale of my late mothers house and were very attentive to all details and keeping us informed of the progress. Would definitely recommend them"(GG)
"Have just used Birch & Co for a house purchase and sale after using them a few years ago for my divorce, they are great, they are very professional at the same time as being welcoming and friendly putting you completely at ease as soon as you walk through the door, If you're lucky you may even get cuddles from Murphy the dog. I would thoroughly recommend them to anyone looking for a solicitors in the area." (JA)
"Excellent service from start to finish was kept updated with everything that was going on very efficient Elaine is an asset to the firm always happy to help and very friendly would recommend birch and co to everyone " GA
FREE INITIAL ENQUIRY & OUR FIXED FEES
We are happy to provide you with a free, no obligation quotation for our conveyancing services.
We charge a fixed fee for all of our conveyancing services but the initial enquiry to discover what the cost will be for your sale or purchase is free of charge.
Please call us on 0191 284 5030 or complete a Free Online Enquiry and we will soon be in touch.
Alternatively, you can read more about our pricing here:>>